Reverend Takashi Furuyama
and
Mrs. Furuyama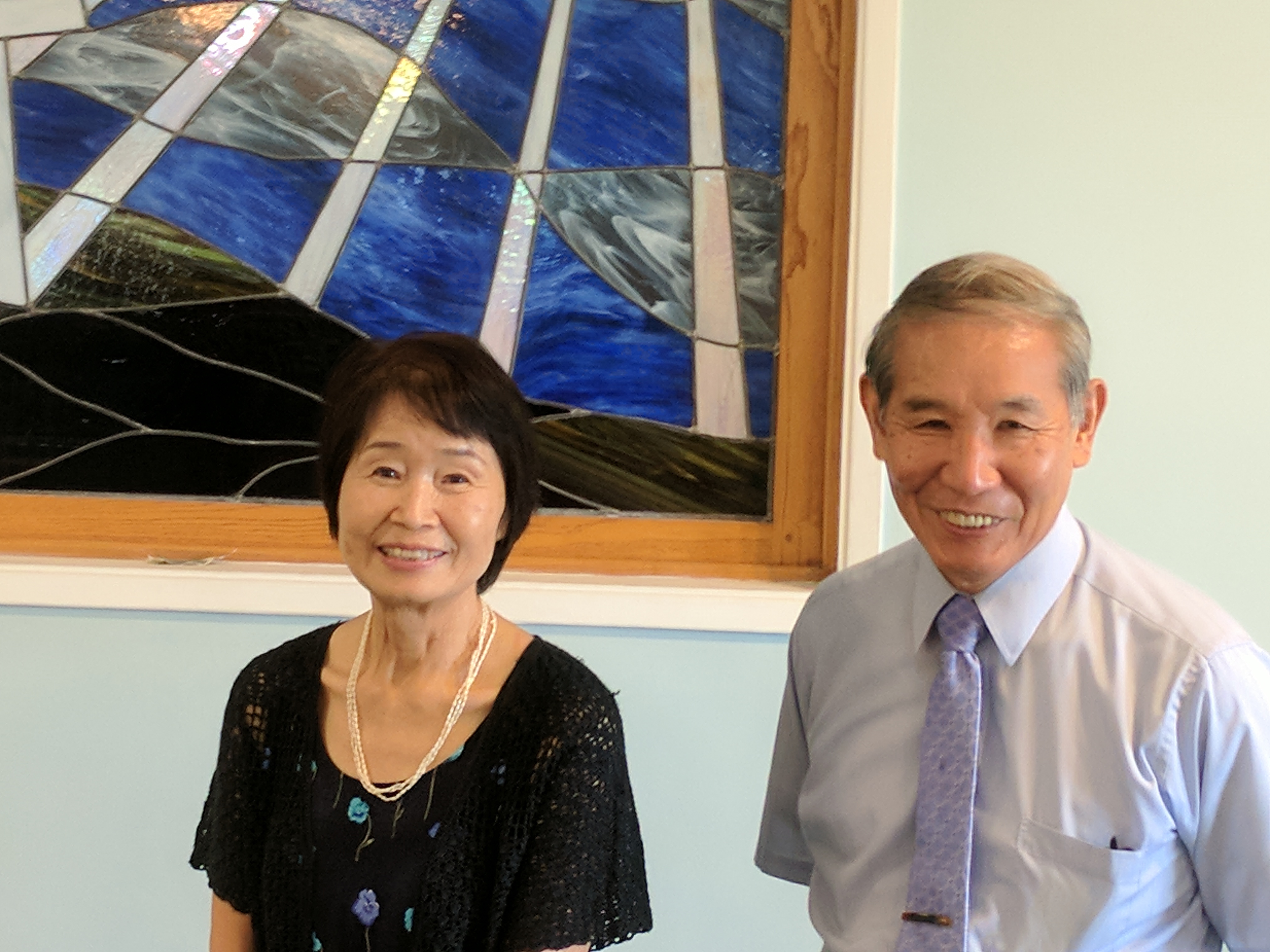 Takashi Furuyama became a Christian in 1969, and was baptized by the Rev. Eiji Suehiro at the Los Angeles Holiness Church. Following his conversion experience, he studied at the Tokyo Biblical Seminary in Tokyo, Japan, and at Azusa Pacific University, in southern California. He pastored the Japanese speaking department of the San Gabriel Valley Japanese Christian Church for eleven years. He was invited to serve at the San Lorenzo Japanese Christian Church, followed by his appointment to the West Los Angeles Holiness Church where he has served from 1997 to his retirement in 2017. He has served the Lord for North County Japanese Christian Church since his retirement.
私達は、聖書は私達一人一人に神様から賜った御言葉であると受けとめ、聖書は信仰と永遠の命へ導く書物であると信じます。私達は父、御子、聖霊による三位一体の神を信じ、唯一の神であることを信じます。私達は、イエス・キリストを救い主と信じ、このお方の死と十字架は私達の罪のためであったことを信じ、このお方の復活は、神様と永遠の関係へ入る私達の前に開かれた唯一つの門であることを信じます。私達は、キリスト者とされた全ての者は互いに積極的な関わりを持ち、主イエスを通して信仰を互いに高め合う共同体であることを信じます。
私達は月に1度のコミュニオンを持ち、求道する者の洗礼を奨励し、互いに励まし分かち合います。
We hold the Holy Scriptures to be given to us by God and our guide for life and faith.  We believe in the Father, Son, and Holy Spirit as being One and the only God.  We believe that believing in Jesus Christ, His death on the cross for our sins, and His resurrection is the only door into an eternal relationship with God.  We believe that Christians are called into active relationship with each other as part of their growing relationship with God in Jesus.  We share communion monthly and encourage each believer to be baptized.